---
The Best Way to Summer at The Wharf: Can't Miss Family-Friendly Events
Posted On Friday, May 31, 2019
---
No body does summer family fun quite like The Wharf in Orange Beach! What exactly is going on all summer long at The Wharf? We're so glad you asked.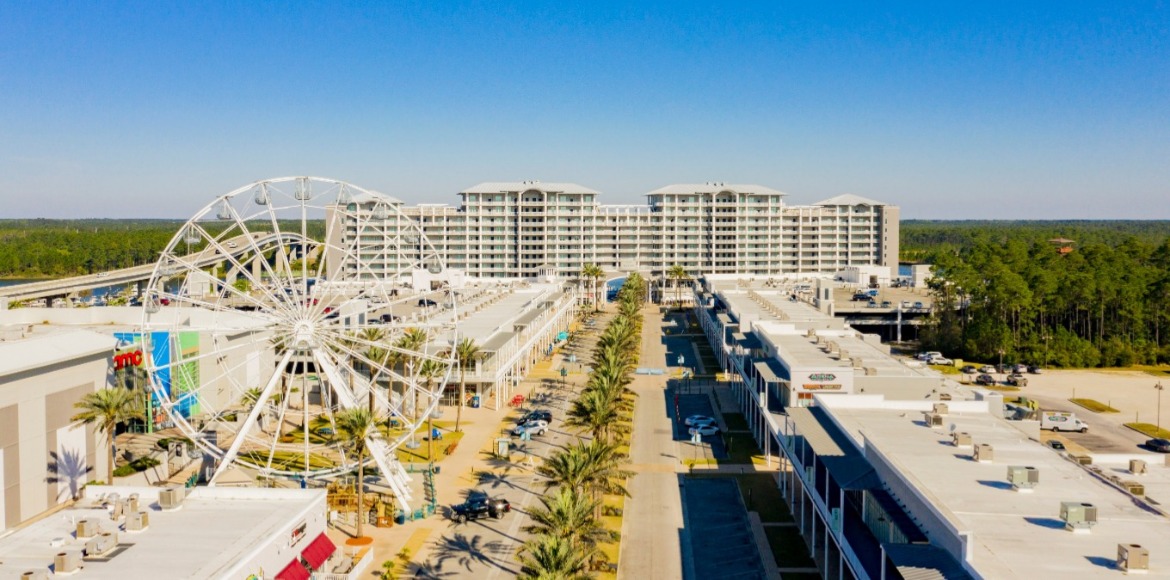 Pool days at The Oasis pool at The Wharf Resort can best be capped by an evening of family-friendly fun dancing in the streets at The Wharf! Each Friday and Saturday all summer long, join the party featuring a DJ, prizes, and more! Each epic block party starts at 7, but be sure to stick around for the SPECTRA Sound a Light Spectacular, which offers nightly shows at 8:30, 9:00, and 9:30. The cost for all of this fun? Free!
Every Sunday at Palm Plaza, it's time to let your inner Picasso shine! Starting at 5:30pm and 6:45pm, painting classes are available for only $10. Create the perfect souvenir from your Orange Beach vacation, and head home with a masterpiece to hang on your walls. Should you grab a cocktail to go from one of the restaurants at The Wharf to sip while you pain? Well of course you should – it is an entertainment district, after all!
The Sparks After Dark fireworks show is a free event that happens each Monday at 8:45 pm at The Wharf. Set your crew up on Main Street for the best vantage point, and make sure your family is on the lookout for Starla the Starfish and Baby Shark as they make their way down the street for selfies and fun!
We all know that on vacation kids reign supreme, and that's especially true at The Wharf! Make sure your little ones join in on the fun at Kids Night every Tuesday. They'll love the face painting, games, bouncy house, water slide, plus special themes each week.
Meanwhile Thursdays are a circus…no really! Fire acts, stilt walkers, aerial performers, and more are making their way down Main Street at The Wharf every Thursday night this summer! See a magician perform illusions, nab a balloon animal, or simply kick back and watch the show! These events are free although some items require a fee.
From the coastal shopping, delicious dining, and fabulous attractions, you already knew The Wharf is full of treasures. But did you know it's also filled with actual treasure? Every Wednesday night from 5:00 to 8:00 the Pepsi Treasure Hunt takes place! Simply head to Marlin Circle first to get your treasure map, then off you go on your adventure. Once you return to where X marks the spot, be sure to stay for SPECTRA Sound and Light Show (oh yes, it's a nightly occurrence!) and see Pirate Philippe "Stinky" Lafitte, brother of the infamous pirate Jean Lafitte plus plenty of other pirate-themed antics.
Let's Start Summering!
Fun events are just the start of how we summer at The Wharf. Ice cream, fireworks, waterslides, cold beer, and boats on the water. Some things are so quintessentially summer that you can't imagine June and July without them. Luckily for vacationers to the Alabama Gulf Coast all of those things (and more…so much more) can be found at The Wharf in Orange Beach. Are you ready to get your vacation started? Let us help you find the ideal accommodations right here at The Wharf Resort! Start your search with our Hot Deals and Specials!
For a full listing of events happening at The Wharf this summer like the Blue Marlin Grand Championship, the C Spire Concert Series, and Fourth of July Fun, be sure to visit ALWharf.com/Calendar/.
Comment on this post!