THE WHARF RESORT
The place where you park your car and never leave!
There is so much to do except run out of things to do at The Wharf. From catching the latest movie releases at AMC Movie Cinema, to watching the sun go down atop the Southeast's largest Ferris Wheel to a fun game of laser tag, bazooka ball, zip line, miniature golf or build your own bear at the Build a Bear Workshop. Take a ride on The Wharf Express and don't forget to dance in the Streets during SPECTRA. The family fun choreographed lighting show synced to music!
Looking for a new dress or a great pair of shades? How about a great souvenir for a friend from the beach? The Wharf has premiere shops and unique boutiques of all kinds. Enjoy a day at the spa for a well-deserved manicure, pedicure or massage or just relax watching your favorite game on one of the many big screens located at any of our on property restaurants or bars.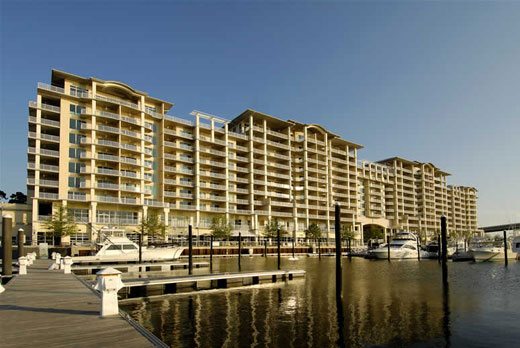 The Wharf has over 10 restaurants that include fresh seafood, upscale fine dining, fresh bakeries & coffee, ice cream parlors and more. *For even more convenience, let our on property market stock your condo with all the essentials to grill a fabulous meal on your private balcony overlooking The Marina at The Wharf.
*The Wharf offers a great selection of event space for family reunions, wedding and large group events. Inquire with us today!
For additional information about Shopping, Dining, Concerts and Entertainment at The Wharf Resort, please visit the office Wharf Resort website at https://alwharf.com/