---
Fall Break at The Wharf in Orange Beach (& Beyond)
Posted On Tuesday, August 27, 2019
---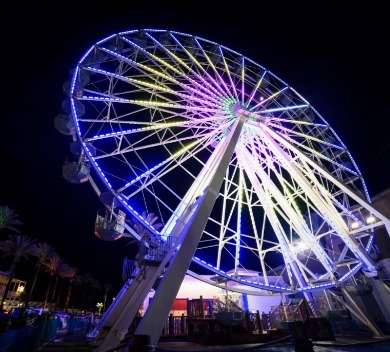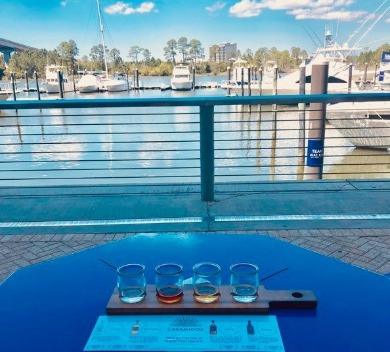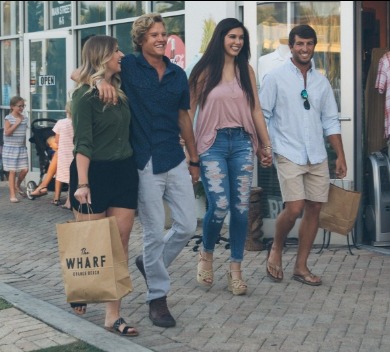 The summer fun is nearly over, and fall is closing in. But there's still plenty of fun to be had at The Wharf and in Orange Beach!
In fact, the fall time is one of the very best times to vacation here. The temperatures are much milder; the crowds are gone; the water is still warm and perfect for swimming (yes, swimming!); and the sunsets are as beautiful as ever.
Though the new season doesn't start for another few weeks, it's time to start making your fall plans. Let's take a closer look at some fun ways to spend your Fall Break in Orange Beach.
Enjoy Top Attractions and Activities
The Wharf is well-known for its wide variety of attractions and activities to enjoy. The best part? These great family-friendly venues are open year-round.
When you're not beaching it or playing at The Oasis, take advantage of the slower season to enjoy Hummingbird Zipline Course, which features eight ziplines covering 6,000 feet. Keep the fun going with a round (or two!) at The Wharf Mini Golf, an 18-hole mini golf course open seven days a week.
For more thrills, take the fun over to the Arena, home to fun games for both kids and adults, including Bazooka Ball, Mission Impossible and Laser Tag.
Want a more chill experience? Catch a flick at the 15-screen AMC Theatre, followed by a relaxing ride on the 112-feet high iconic Ferris Wheel.
When night falls, be sure to catch The Wharf's free Sound and Light Spectacular, a light show experience you'll never forget!
Festival fun
Another great way to spend your Fall Break in Orange Beach is attending the fun festivals that are going on.
If you're a birder, you'll love the 16th annual John L. Borom Alabama Coastal BirdFest, taking place the first week of October.
Planning to be here in early to mid-October? Don't miss the 48th Annual National Shrimp Festival in Gulf Shores, taking place October 10-13, 2019.
Joining us a bit later in the season? There's still some rockin' festivals to attend, like the 11th annual Oyster Cook-Off (November 1-2, 2019) and the 35th annual Frank Brown Songwriters' Festival (November 7-17, 2019).
Go on a Shopping Spree
With the cooler weather moving in, you're going to need some new fall attire. And there's no better shopping on the island than at The Wharf!
Get your guy something special from Archipelago, the premier spot for men's clothing, and enjoy a complimentary drink while you shop.
Shopping for the latest trends on the Gulf Coast? Be sure to stop in to Lucca, a women's clothing boutique located on the first floor.
Want to make your own bubble bath or lotion fragrance? Make your way over to High Cotton Bath Company.
Indulge in Island Cuisine
Of course, no vacation is complete without experiencing some of the fine dining the area has to offer.
Start off by kicking back with some tasty sips. Here on the Gulf Coast, we're known for our love of Bushwackers—and The Sandshaker, one of the newest additions to The Wharf, is the home of the original Bushwacker!
Once you're feeling good and bushwacked, take your appetite over to long-time favorites, like Villaggio Grille or Ginny Lane, for savory seafood specialties.
For more casual dining, mosey on over to Blue Water BBQ Company, winner of the Best BBQ on the Gulf Coast Contest.
Not in the mood for barbeque? Head over to YoHo Rum & Tacos for the freshest tacos and coastal cocktails while enjoying beautiful views of the marina.
Wrap up meal time with a trip to The Sugar Shack to get your sugar fix in with hand-dipped and soft serve ice-cream, gelato, gourmet chocolates and specialty candies and popular brand-name candies.
Ready to book your Fall Break trip to Orange Beach? Contact The Wharf Condos team today to get your vacation on the books.
Comment on this post!